A couple of weeks ago, I was given the chance to try out one of the most popular products that Bobbi Brown is selling. This was handed to me by Bobbi Brown Philippines and today I'll be doing a review on it. Sorry for the poor quality of photos, I only used my phone to take pictures.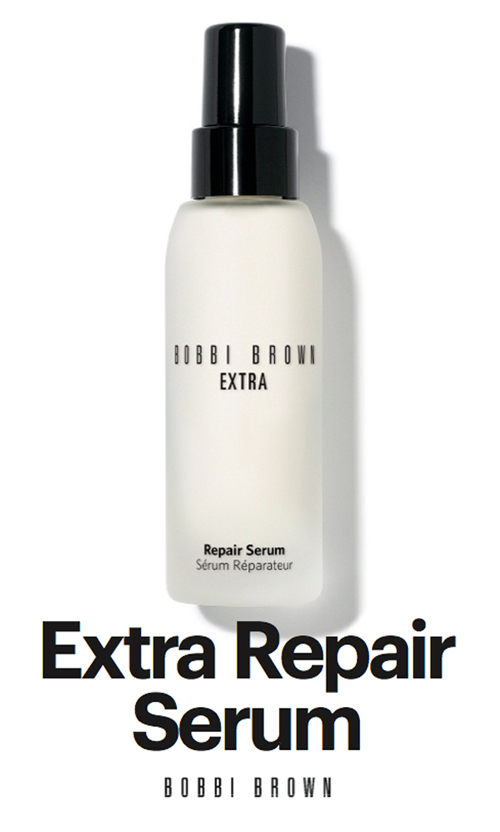 What is it?
This is a serum that has anti-aging properties and organic ingredients such as Wheat, Bran & Olive Extract Complex, Vitamin C and a powerful peptide, Clary Sage Extract, Magnolia Bark Extract, Sucrose and Caffeine, and Sodium Hyaluronate, Glycerin and Meadowfoam Seed Oil.
According to Bobbi Brown,
"I created Extra Repair Serum for women who want moisturization and repair in one. It not only feels great the moment it goes on but also helps skin look better day after day."
Product Consistency (5/5):
Pros:
- easy to blend
- mild scent that is truly relaxing
Cons:
- should be applied very fast after dabbing onto skin because it tends to be absorbed by the skin much faster compare to other serums
Packaging (5/5):
Pros:
- pump bottle which is good especially to those who are hygiene conscious
Cons:
- none
Price (2/5):
Pros:
- none
Cons:
- costs Php6,000 per bottle
- very expensive for a typical Filipina to spend on
Overall:
What was given to me was a sample size of the serum. I really love how my skin looks now, I've got absolutely no pimples and whiteheads/blackheads whatsoever after 2 weeks of trying out this product. They say it's best for those with dry skin, but I have extremely combination/oily skin and it works wonderfully. However, for a bottle that costs Php6,000, it is very expensive especially to those who are on a tight budget.
Although, if given the chance to buy this product again, I won't think twice and will immediately purchase one!
Thank you so much to Bobbi Brown Philippines for giving me the chance to try out this product. I love it to bits and to the lady who assisted me in Rustan's Shangri-La, thank you as well.
Questions:
1. Have you tried out this product yet?
2. If not, what serums are you using that you think works wonderfully?